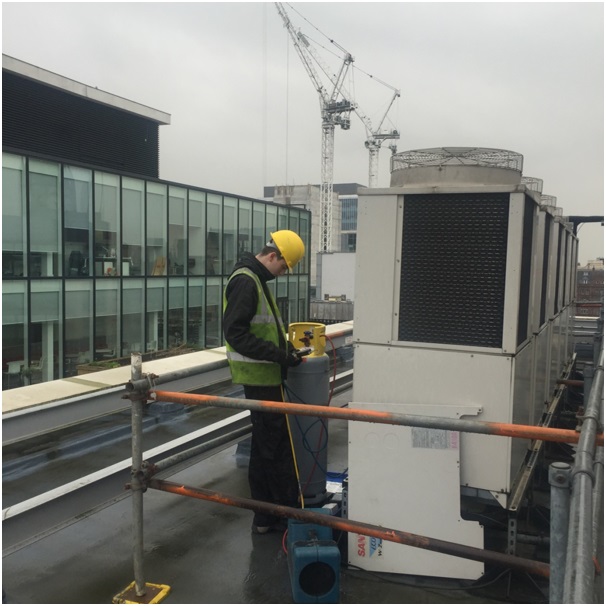 Details
Construction Date

19 May 2016

Category

Air Conditioning

,

Office Air Conditioning
Description
We were asked by a demolition company to reclaim gas from all the air conditioning systems on site.
The systems varied from Fujitsu wall mounted split systems containing 1 KG of R410a to Sanyo multi split systems containing in excess of 38 KG of R410 a.
We also had to de-gas 11 number Daikin R22 split systems. All of which held a full charge of gas and all systems were over 10 years old. Says something about the build quality of the units from that era!
The plus point of working on city centre roofs is the view!