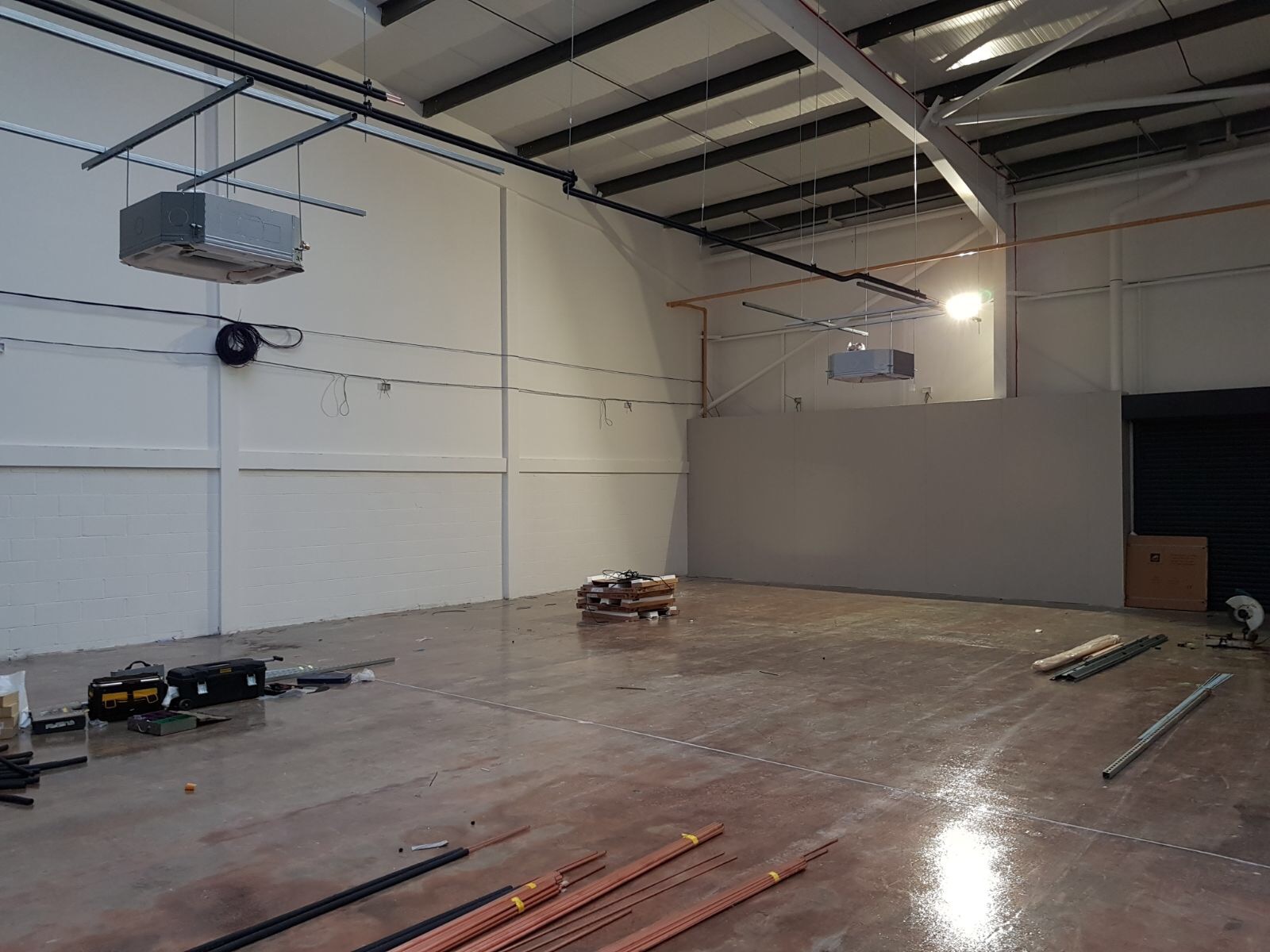 Details
Construction Date

19 Feb 2018

Category

Air Conditioning

,

Commercial Air Conditioning
Description
We were approached by WinstanleysPramworld to design and install a comfort cooling/heating air conditioning system for their new store in Stoke-on-Trent.
We supplied, installed and commissioned 4 number Mitsubishi Electric four way blow ceiling cassettes.
All the containment was installed at high level using a scissor lift.
The outdoor units were positioned at high level fixed to the brick work as requested by the landlord.