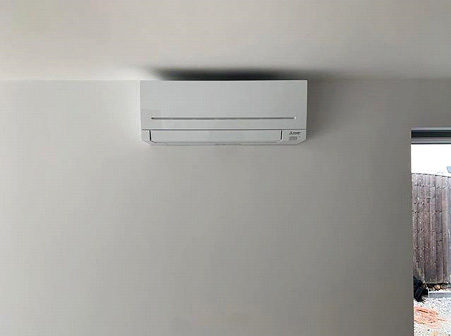 Details
Construction Date

26 Feb 2020

Category

Air Conditioning
Description
We were contacted by a customer to provide a quotation to design, supply and install a comfort cooling/ heating air conditioning system for their living room.
We installed 1 number Mitsubishi Electric multi split heat pump air conditioning system.
All the interconnecting pipework and cabling was routed through the garage.
The outdoor unit was positioned at low level fixed to the brick work as requested by the customer.