Air conditioning system de-commissioning.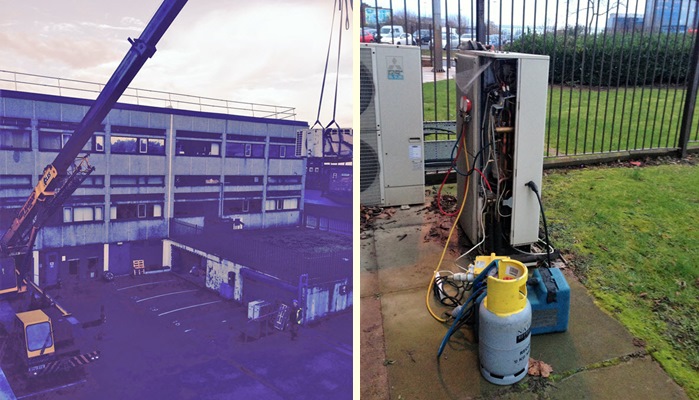 We can de-commission all types of air conditioning systems. Which can range from recovering refrigerators to re-locate indoor/outdoor units to fully de-commissioning a whole system including disposing of all equipment, services, refrigerants & oil.
All Air Conditioning De-Commissioning work is carried out by trained engineers and all hazardous waste disposed of correctly accompanied with waste documentations as proof.
---
We can provide our customers with a 24 hour, 365 days a year maintenance cover with optional 24 hour emergency call out.