People perform less effectively and less efficiently in extreme temperatures, When temperatures are too high, fatigue and the risk of accidents increases. When temperatures are too low, concentration levels fall.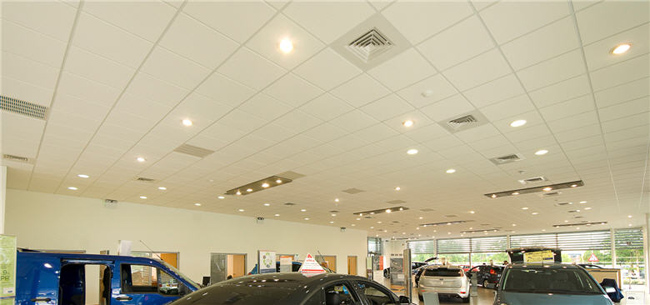 Installing comfort cooling/ heating systems which maintain a constant comfortable working temperature of 21c means businesses can gain significant benefits on their bottom line as research shows that by doing this productivity can be increased by as much as 20% due to increased concentration, health and general well-being of employees.
Key Benefits of Climate Control in the Workplace
Reduced energy costs
Improved productivity of employees
Improved environmental performance in the workplace
Reduced environmental impact
Most modern air conditioners now have a reverse cycle feature which allows them to provide warm air as well as cold. This is a benefit especially in winter months when traditional heating methods like radiators and electric heaters create stuffy and dust-ridden environments.
Air to air heat pump air conditioning systems produce hot air which is circulated around the room, which in turn allows the occupants to feel warm whilst moving the air around to prevent dust which can be beneficial to allergy sufferers.
Heat recovery systems can save up to 30% capital costs on heating and cooling and can decrease your carbon footprint. This system extracts stale air and recovers heating or cooling energy from the conditioned space to warm or cool the incoming fresh air supply.
This is also a cost effective way of heating a room because the system is not using energy to heat the air in a cool environment but is removing the air and replacing it with heat. This will mean that employees will feel more comfortable at a lower temperature and there is not a contrast between the cool air and warmth you would get next to a radiator or electric heater.
Retail outlets will also find this option keeps the whole floor warm instead of concentrating the heat in a few areas.
A ground source heat pump can be used to extract heat energy from the ground in winter and to transfer the heat into buildings. Equally it can be used to provide a very efficient mechanism for heat to escape from buildings down into the ground in summer.
They can be installed anywhere in the UK, using a borehole or shallow trenches or, less commonly, by extracting heat from a pond, a lake or the sea. Heat collecting pipes in a closed loop, containing water (with a little antifreeze) are used to extract this stored energy, which can then be used to provide space heating and domestic hot water.
Heat pumps can also be reversed in summer to provide cooling. Heat pumps are much cheaper to run than direct electric heating systems. GSHPs are cheaper to run than oil boilers and can be cheaper than running gas boilers.
Because heat pumps can be fully automated they demand much less work than biomass boilers.
The Renewable Heat Incentive is a financial encouragement to install ground source heat pumps in commercial buildings: Ofgem will pay 8.84 pence per kW hour generated every quarter for the next 20 years.
Ground source heat pumps have a key part to play in meeting the UK's binding renewable energy targets by 2020.