Air Conditioning can account for a third of annual electricity costs for an individual business. Poorly maintained systems can use up to 60% more energy.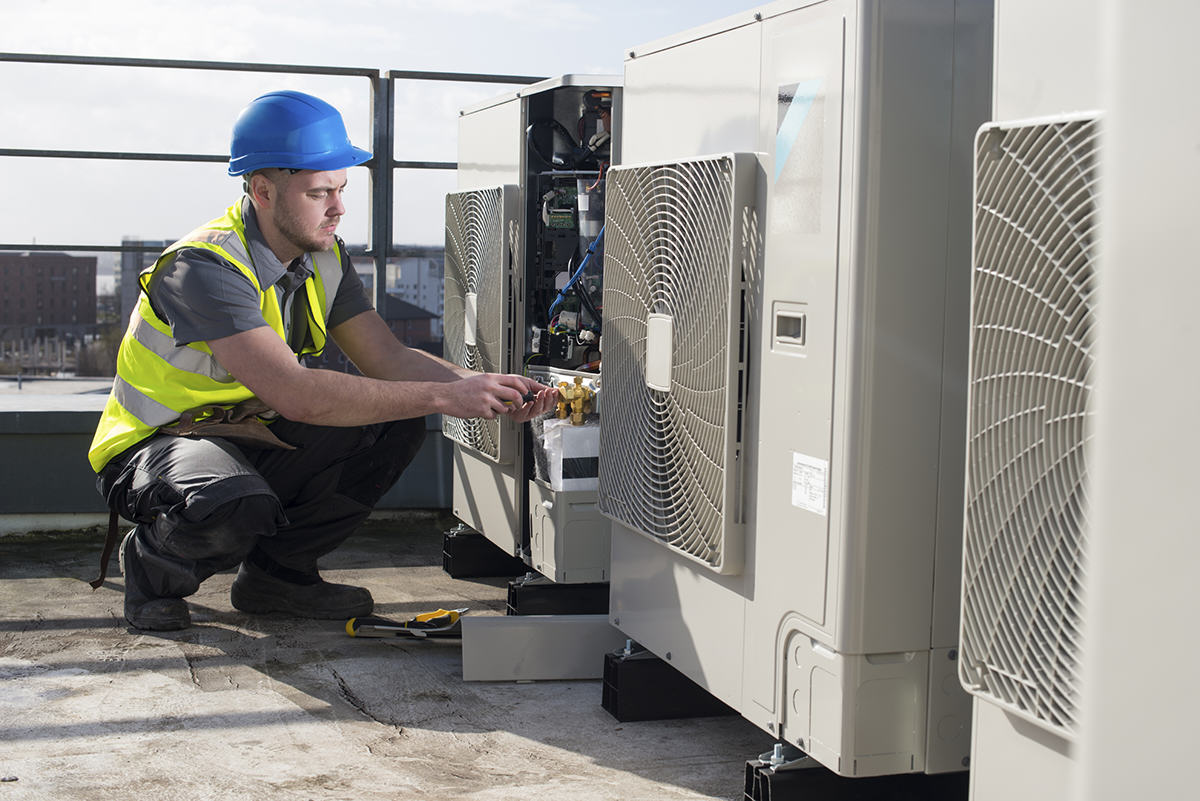 Signs of poorly maintained air conditioning can be – poor air quality, dirty grilles and surrounding ceiling tiles, bad smells caused by mould build up and poor heating/cooling performance. Improving the efficiency of your air conditioning can therefore lead to significantly lower energy bills.
Other benefits include improved staff comfort and productivity and general benefits of reducing your environmental impact such as, a better image for your business amongst customers, investors and employees.
Common problems such as blocked air filters, dirty indoor/outdoor coils can account for a high percentage of service calls with customers with no maintenance agreements. This can lead to costly repairs and in some cases manufacturers will not uphold a warranty claim if the system has no record of being maintained. It is more cost effective to maintain than replace.
Sensible Air Solutions can offer service/maintenance and breakdown packages to suit your requirements.
From one off annual visits to regular monthly visits we can service/maintain all types of air conditioning equipment in all types of environments from residential through to industrial. Our engineers are fully qualified to industry standard and our flexibility allows us to work around your business hours. Under EU F-Gas Regulations it is a legal requirement for you to ensure that your air conditioning is inspected regularly by qualified engineers.
---
We can provide our customers with a 24 hour, 365 days a year maintenance cover with optional 24 hour emergency call out.
This is for applications such as catering and server/communications rooms where temperature is critical and down time has to be kept to a minimum.