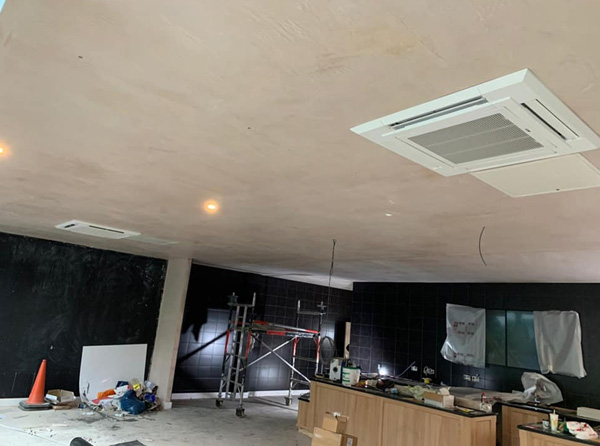 Details
Construction Date

26 Feb 2020

Category

Air Conditioning
Description
We were approached by CoffeeHouseto carry out an installation of three Mitsubishi Electric split air conditioning systems atCoffeeHouse Barons Quay Northwich.
We supplied, installed and commissioned 2No. 14kW and 1No. 10kWMitsubishi Electric ceiling cassette type split heat pump air conditioning systems
All work was carried out over 3 days to minimise disruption.