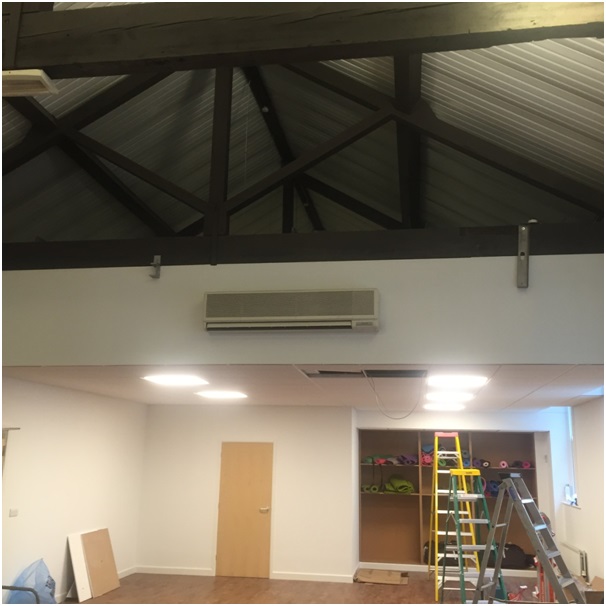 Details
Construction Date

19 May 2016

Category

Air Conditioning
Description
We were contacted by a design and build company to re-locate the existing a/c unit that had been installed on a wall in a poor location.
We pumped the system down so no refrigerant had to be reclaimed, stripped out the old white plastic trunking containing the existing pipe work and cabling and installed new copper pipe work within the false ceiling behind the wall mount which was positioned and fixed centrally within the dance studio on the opposite wall.
The unit was removed, installed and commissioned in one day.